[title size="1″]Articles & Podcasts[/title]
Centering Prayer Summer Series 2020 Podcast
Out of Control in the Time of Pandemic
Finding Safety in the Time of Pandemic
Self-Esteem in the Time of Pandemic
Compilation of the Above 3 Workshops
Leadercast Videos: "Susan Packard Leadercast"
Intentional Living and Leading: "Susan Packard (Co-Founder of HGTV) — On Living an Examined Life, Emotional Fitness, and Being Present"
Evocative Xchange Interview: "Emotional Fitness"
Dress for Success (9/29/20): "The Ultimate Power Lunch"
Twitter chat with Leadercast: "Fully Human Leadercast"
40 Top Women Keynote Speakers For 2020: "Susan Packard, Writer, Speaker & co-Founder of HGTV"
Women to Watch Radio Interview: "Susan Packard, Writer, Speaker & co-Founder of HGTV"
Wall Street Journal Podcast: "Secrets of Wealthy Women"
Wall Street Journal: "When A Promotion Means Losing Friends"
"Work EQ" Susan Packard on CNBC
"How to use emotional intelligence to find a job that's right for you" by Susan Packard for Fast Company
"Susan Packard" on So Money with Farnoosh Torabi
"HGTV Co-Founder Susan Packard Releases Book on Emotional Fitness" by Brenna McDermott for Knoxville News Sentinel
"Failure Lab Michigan State University 2018 | Susan Packard" – Failure Lab
"HGTV co-founder lectures on emotional intelligence" by Rylie Curry for The Crimson White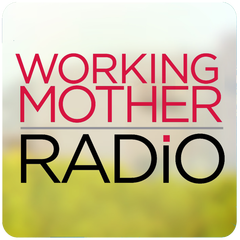 Ford's testimony reminds us of our own repressed pain and our ability to heal – Knox News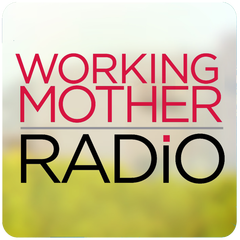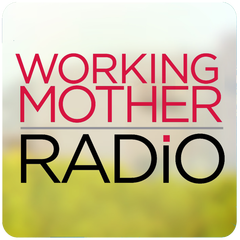 Being a mom is hard, that's for sure. Being a mom with a career, however, is another animal entirely. – Working Mother Radio Podcast
How do You Survive Office Competition? – Wall Street Journal
"Why Workplace 'Gamesmanship' Matters for Women" – Trish Regan on StreetSmart for Bloomberg TV – Click to watch the recorded interview
"HGTV Co-Founder Offers 'New Rules' for Women Seeking to Get Ahead" – Gregg Greenberg for The Street – Click to watch recorded interview
Straight From an Expert: Tips for Building a Great Professional Network
"How this Female Media Mogul Beats the Boys at Their Own Game" – Krystal Ball for MSNBC – Click to watch recorded interview
How to Get Along with a Competitive Manager – Working Mother
Susan Packard Drove Home HGTV's Culture While Ratings Sprouted – Investor's Business Daily
My book on the Fast Company list of "10 Books We'll Be Reading This Year"
HGTV Co-Founder Susan Packard Debuts New Business Book For Women – Working Woman's Report
"Helping Women Play the Business Game" – The Brian Lehrer Show for WNYC – Click to listen to the recorded interview
New book's 10 strategies for women to get ahead in the workplace – The Mercury News
New book's 10 strategies for women to get ahead in the workplace – San Diego Metro
Speaker Offers Game Plan For Successful Women – Grand Rapids Business Journal
Why working women need to think like athletes – BizWomen The Business Journals
Why I Turned Down The Chance To Be CEO – Susan Packard for Refinery 29
Susan Packard: Meeting the Millennials at Google – Susan Packard for Knoxville News Sentinel
Susan Packard: An Interview – Bob Morris of Blogging on Business
New Rules of the Game: 10 Strategies for Women in the Workplace. – Scripps Networks Interactive co-founder Susan Packard gives advice on how women can display their competitiveness in a way that maintains likeability and ensures success.
Susan Packard, Part 1 andSusan Packard, Part 2 – Click to watch the interview with Hallerin Hill on WBIR-TV's "Anything is Possible".
Susan Packard, Season 7 Episode 5 – Click to watch interview with The A List's Alison Lebovitz.
Changing the Role of Women in the Work Place – Click to watch recorded interview with 11 Alive Atlanta
"New Book's 10 Strategies for Women to Get Ahead in the Workplace" – Martha Ross for Eureka Times-Standard
"Work and Life Lessons from an HGTV Pioneer" – Dale Jolley for "I Heart HGTV" Blog
Real Money with David Holland – Click to listen to the recorded interview
DailyWorth's "7 Motivational Books That Aren't Cheesy" – 2015
"HGTV Co-Founder Susan Packard Authors New Book for Women in Business" – by Kristin Farley for WATE Knoxville
"Making Media, Taking Charge: Women in Leadership" – interview for WOSU – Columbus, Ohio
10/21/13 — Prentice Hall, a division of Penguin Group (USA), announced today the acquisition of Scripps Networks Interactive co-founder and former chief operating officer of HGTV Susan Packard's book New Rules of the Game, a smart business guide that reveals how women can use strategic gamesmanship to succeed in corporate America. The book will be published in Winter 2015. Click here to read the full press release
"Can Women Have It All? Three Knoxville Women Share Their Experiences" by Kristin Farley for WATE Knoxville
"Nourishing Startups a Key to Job Creation" by Susan Packard for Knoxville News Sentinel